News
Corporation For Better Housing Retains WinnResidential for Property Management Operations in California
Oct 03, 2018
Affordable housing portfolio features more than 4,300 apartments at 70 properties statewide
FRESNO, CA (October 3, 2018) Corporation for Better Housing (CBH), a non-profit affordable housing developer, announced today that it has selected WinnResidential to manage its 70-property, 4,313-unit multifamily portfolio stretching from south of Los Angeles to north of San Francisco.
WinnResidential, the largest manager of affordable housing in the United States, assumed management of the entire CBH portfolio on the same day October 1 following an exhaustive effort to coordinate the simultaneous takeover among its nationwide staff based in Boston and its regional team in Fresno.
We appreciate the confidence that Corporation for Better Housing has shown in our management capabilities and look forward to a long and successful relationship on behalf of their mission, said WinnResidential President Patrick Appleby. I am grateful to our team members across the nation who worked together to make sure we were able to onboard these properties on the same day.
Based in Woodland Hills, CA, CBH was founded in 1995 with the mission of providing low to moderate income seniors and families with safe, quality affordable housing, coordinated access to enhanced social service programs and the dignity and peace of mind which create a better living environment.
CBH utilizes a variety of funding sources for their developments, which include Low Income Housing Tax Credits, HOME, HCD, AHP, USDA Rural Development and other state and local funding programs. In searching for a new management company, CBH was looking for a firm with a strong local presence, as well as depth and capacity in all departments, to oversee their diverse and growing portfolio.
Finding a company with the capacity to take on the day-to-day management and compliance responsibilities of the portfolio was our first priority. WinnResidential's ability to understand our needs as an owner and developer was a bonus, said Lori Koester, Executive Director of CBH. We are excited to partner with a company that shares our management philosophy and can grow with us.
The addition of the CBH communities brings the active WinnResidential portfolio in California to 156 properties totaling more than 13,200 apartments across all income categories. The company's workforce in California now totals nearly 420 team members.
We look forward to serving the residents of the Corporation for Better Housing communities with a passion for excellence and a daily commitment to raising the standards of property management one interaction at a time, said Senior Vice President Kevin Grani, who leads the western region for WinnResidential.
WinnResidential Military Housing Services also manages 613 units of privatized military housing at Los Angeles Air Force Base in San Pedro as part of a joint venture with Lendlease.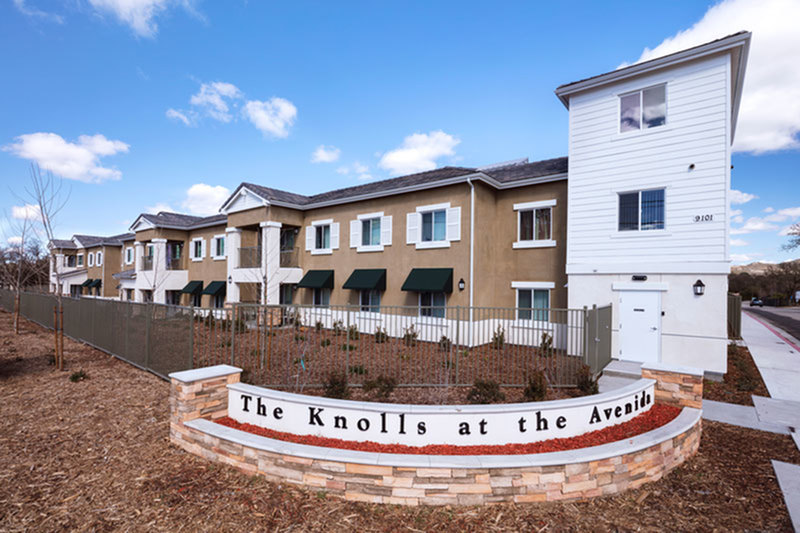 The Knolls at the Avenida, a 60-unit family-affordable community, located in Atascadero, CA.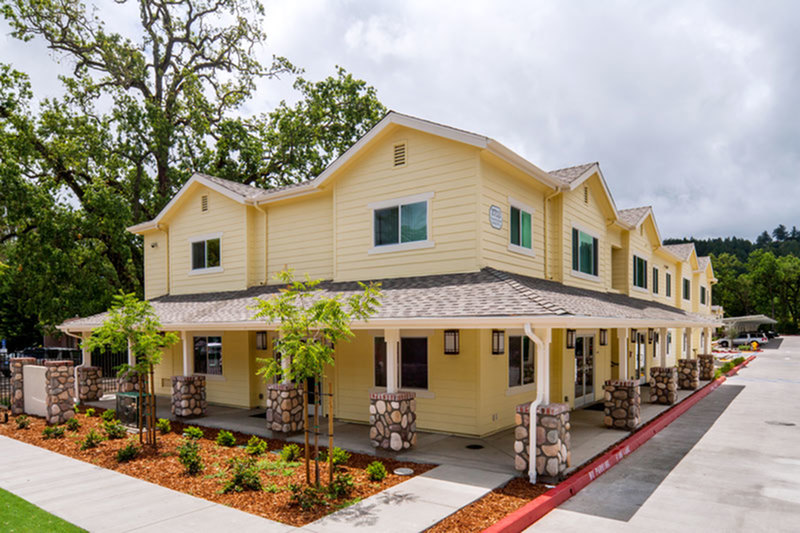 Calistoga Family Apartments, a 48-unit family-affordable community, located in Calistoga, CA.