WinnCompanies Honored for Leading Massachusetts in Investing in Minority and Women-Owned Businesses
Dec 04, 2018
MassHousing Recognizes Company as the State's Leading M/WBE Partner for the 17th time
Boston, MA (Dec. 4, 2018) MassHousing, the independent agency responsible for providing financing for affordable housing in Massachusetts, has recognized WinnCompanies as the state's leading partner for minority and women-owned businesses (M/WBE) for the 17th time.
WinnCompanies received the Property Management Award of Excellence for awarding the highest value of contracts for goods, services and supplies to both Minority and Women-Owned Businesses at MassHousing-financed properties managed by WinnResidential during the most recent fiscal year.
"Diverse contracting helps create economic opportunity and advance prosperity, while providing a tremendous economic benefit to the employees and families of these businesses," said MassHousing Executive Director Chrystal Kornegay. "In addition to earning competitive wages for goods and services, many of these companies do business in the communities where their employees live, creating stronger neighborhoods and a more robust economy for Massachusetts. WinnCompanies has long embraced the many benefits of contracting with minority and women-owned business enterprises and should be commended for their exceptional efforts this past fiscal year."
WinnCompanies' overall expenditure in Fiscal Year 2018, which ended June 30, was approximately $38.1 million at 43 MassHousing-financed housing communities. Of that total, $7.7 million went to Minority-Owned Businesses (MBEs) and $6.1 million went to Women-Owned Businesses (WBEs).
"This is the 17th year that our company has earned the highest achievement ranking in Massachusetts. We appreciate this award as a sincere reflection of our culture and values," said Arthur Winn, founder and principal of WinnCompanies. "MassHousing deserves tremendous credit for its national leadership in support of minority and women-owned businesses in the multifamily industry. They set the standard."
For 18 years, MassHousing has tracked annual expenditures under its M/WBE vendor program in an effort to encourage equal opportunities for those businesses to benefit from work generated by the apartment communities the agency has financed. WinnResidential managed 43 MassHousing-financed properties totaling 6,632 apartments in fiscal 2018.
Since 2001, WinnCompanies has spent nearly $396 million for goods, supplies and services at communities financed by MassHousing. More than 13 percent of that total, about $52.8 million, went to MBEs; 6 percent, or about $23.8 million went to WBEs; and, 10 percent, or about $41.2 million, went to enterprises that were both minority and women-owned.
"In the past 18 years, we have injected more than $159 million into the state's economy through our strong relationships with minority and women-owned businesses here," said Gilbert Winn, CEO of WinnCompanies. "They don't just share in our success; they are key contributors to it. We value these partnerships and the vitality these businesses bring to our communities."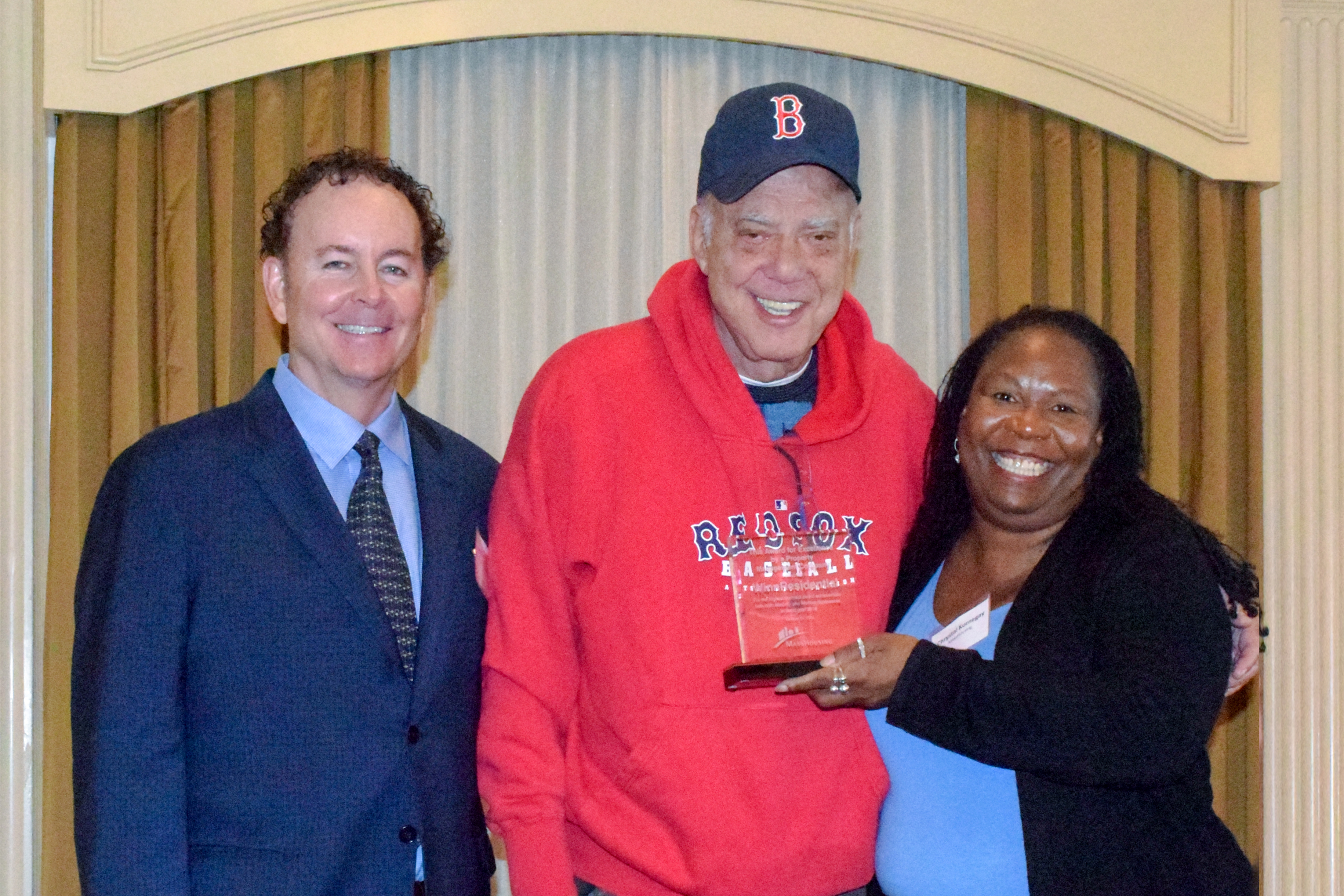 Pictured: Michael Dirrane, Chair of MassHousing, Arthur Winn, Founder and Principal of WinnCompanies and Chrystal Kornegay, Executive Director of MassHousing